It appears that Jerry Beale, hired to replace the then-retiring interior designer Roger Thomas, has left Wynn D&D and returned to his previous gig at Wilson Associates in Los Angeles.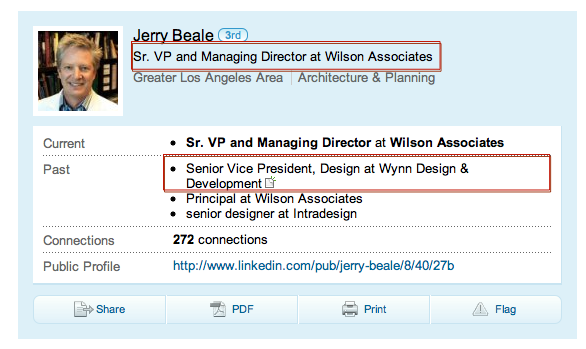 Thomas famously decided to un-retire after the economy went sideways, leaving him running the interior design side of Wynn's creative shop - the gig that Beale thought he was being hired for.
Roger Thomas, in a specially narrated video from Steve Friess, insists that there's no bad blood (check the podcast feed) - and for all I know that's correct - but clearly, this didn't play out the way it was originally intended. Apparently, his contract ended a few months back and he decided to go back to LA. Roger is quoted in that interview as saying they remain close friends.
At Wynn, Beale is credited with leading the development of the Spa at Encore Macau as well as contributing heavily to the Encore Beach Club in Las Vegas. Wilson Associates also has done work in gaming, including the Mansion at MGM Grand and villas at Caesars Palace.
If you haven't already, listen to the latest edition of The Strip Podcast - Thomas' interview is full of interesting new info about Cotai and more.