Could the new Total Rewards signal more than an aesthetic shift for Caesars Entertainment? It's possible. Armed with a few images and my imagination, I'll take you on a little journey into the possible future...
I'll leave the font-smithing and stylistic deconstruction to Chuckmonster, and I'm going to withhold my comments on the aesthetic merits of the new design (though I invite you to share yours in the comments. Instead, I want to take a look beyond the art and engage in some unfounded, but fun, speculation.
First of all, here's the Total Rewards logo that got replaced: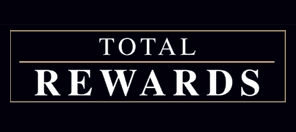 On March 1, Caesars rolled out its new logo: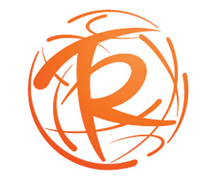 Something about it kept nagging at me--it looked familiar. Then, as I was looking for some photos of Resorts World New York, I realized why it did: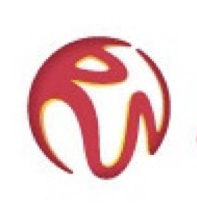 That certainly looks more than a bit familiar--the initial letters encased in a globe-like structure. Sure, the Resorts World letters pretty much compose the globe, while the Total Rewards letters are encased in it, but if you squint it almost looks the same.
Why would one of the largest casino companies in the world pick a logo for its loyalty program that looks remarkably similar to the logo of another gaming giant?
Is it possible that a merger or acquisition between Caesars and Genting is in the offing?
Before you dismiss this out of hand, lets take a look at both companies. Caesars owns and/or operates 52 casinos, mostly in the US and UK. It's no secret that Caesars is highly leveraged. The company's own 10-K report admits it. As of December 31, 2001, the company was $22.7 billion in debt, with debt service obligations of $1.7 billion in 2012. That's a lot of money--more than all of the casino revenues from its Las Vegas casinos combined. Yes, that's right: if you took every penny the casinos won from gambling, you still couldn't meet those debt obligations.
Yet Caesars needs to grow to survive--its Total Rewards system is only as good as it is broad. In addition, the company has been completely shut out of Asia, the biggest growth market of the past decade, and has no realistic prospect of entering it anytime soon.
Genting, on the other hand, is seemingly cash-rich--wealthy enough to bet big on the legalization of Florida casinos, a bet that hasn't paid off. It's already licensed in the U.S. (the afore-mentioned Resorts World New York) but clearly has an appetite for more expansion. In addition to its flagship Malaysia project in Genting Highlands, the company owns Resorts World Singapore, one of only two casinos in the booming market, and 46 casinos in the United Kingdom. The company is also fairly diversified, with ownership interests in cruise lines and everything from rubber plantations to biotech.
So a merger between the two companies, or an outright or partial acquisition of Caesars by Genting, could benefit both parties. A merged Genting Caesars would likely have to shed some UK casinos, but otherwise the portfolios are complementary.
And if you just smash "Caesars Entertainment" and "Resorts World" together, what do you get? "Caesars World." The company that owned the Caesars casinos and other hospitality outlets (how can we forget Steakthing?) from the 1970s until the Park Place Entertainment acquisition. Maybe, just maybe, it all makes sense.